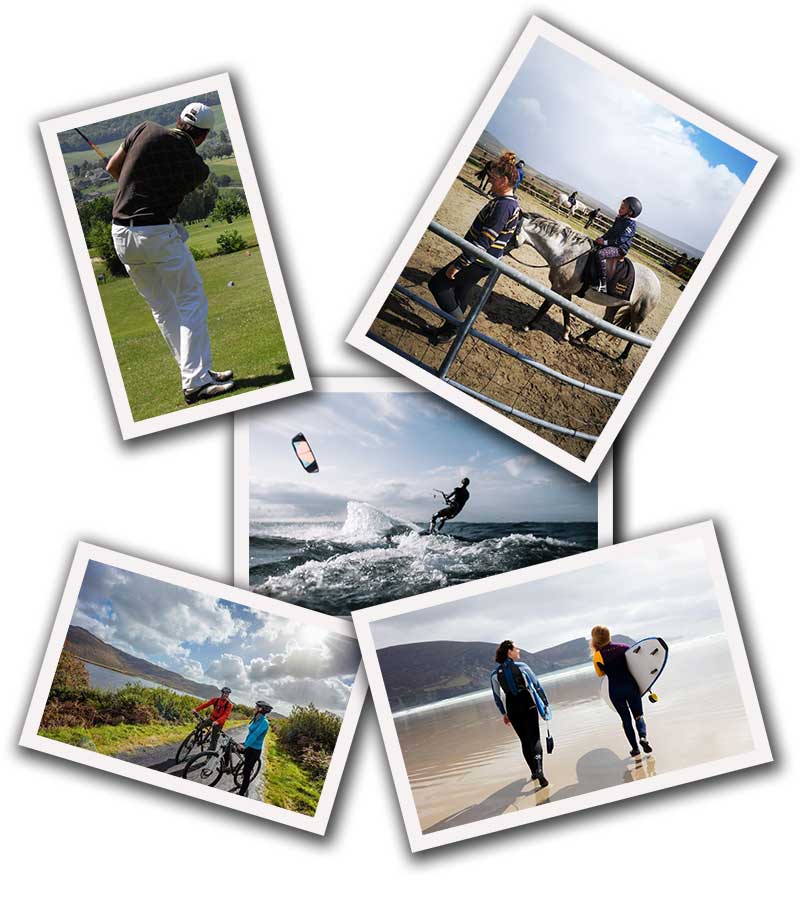 Things to do in Achill include;
The Great Western Greenway
Cycling
Achill Island Yoga Studio
Kite Surfing
Surfing
Canoeing
Fishing
Sailing
Walks and walking tours
Horse riding
Woodland Faerie Trail
Achill Golf Club
Crazy Golf
The Achill Experience Aquarium and Visitor Centre
Achill Island Sea Salt
Achill Island Distillery
Coláiste Acla (Irish language school)
Achill Outdoor Education Centre
Art Galleries
Please find some of activities you can do when visiting our wonderful Island, both indoor and outdoor.
Achill boasts some of the most spectacular unspoilt scenery in Ireland and has activities to suit all. Why not visit the Great Western Greenway, this award winning 43 km walk and cycle trail follows the historic route of the old Westport to Achill railway line, this trail is traffic free, allowing you to enjoy breathtaking scenery as you meander along the route. Bike hire is available a stones' throw from Anvil House. https://www.greenway.ie The Island is home to superb walking trails for all abilities.
Outdoor pursuits including walking, running, cycling, water sports are catered for in abundance on Achill Island. The environment and bio-diversity, so important to everyone in Achill, assist in the awarding of Blue flag status to many of our beautiful beaches including the inspiring Keem Bay. Culture and Heritage, which has inspired so many artists and writers down through the years, certainly will not disappoint the decerning visitor. You will be amazed when you stray upon an impromptu Trad session, watch the Achill Yawl sail along the Achill Sound, visit a local gallery or browse through an Achill inspired book.
Achill Island is home to one of the longest running traditional music schools, Scoil Acla.
Another way of enjoying what Achill Island has to offer is to take a guided tour. Why not visit – The Achill Experience
Other places to visit:
For this and much more information on what Achill has to offer, please visit Achill Tourism